Welcome to Rocky Mountain Supply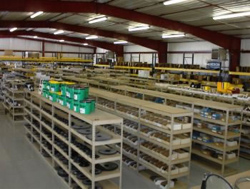 As part of the DXP Family, Rocky Mtn. Supply - A DXP Company is a single source supplier of manufacturing, repair, operating and production products for our local customers.
Backed by DXP's century worth of experience Rocky Mtn. Supply can now offer a wider array of products and services that allow us to customize solutions in nearly all industries and applications including industrial vending, vendor managed inventory and safety.